I haven't been up to much as of late other than making Christmas goodies. For the last 3 years I've given my brother's girl friend Liz a drink mix and mug for Christmas. This year I found a really cute Snowman mug
and I thought a coaster would go great with it.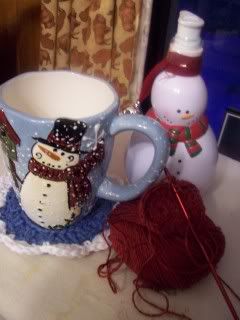 Here is a better picture of the coaster.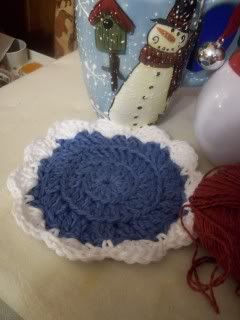 Then I made a non-crocheted version of my snowman ornament.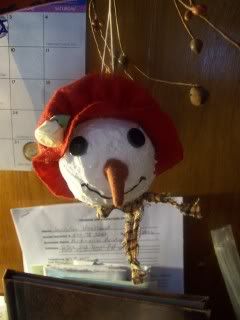 I gave it to a friend who was in the hospital having surgery on her foot. I was thinking of making up a tutorial for it. I will work on it this weekend and hopefully get it posted next week.